California State Board Examination Review & Instructional Tutoring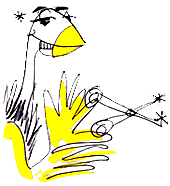 BY APPOINTMENT ONLY!
Make your request by EMAIL now!
Make sure to leave your name, email address, and phone number along with your preferred evening and time of your appointment (excluding Fridays due to teaching obligations)!

If there is a conflict with your desired appointment date or time, I will contact you. Chemical services take much longer than non‑chemical services (especially depending on the length of your hair), so make sure to plan accordingly, and ask if you have questions.

YOU CAN EVEN PAY BY CREDIT OR DEBIT CARD IN PERSON.

All major cards accepted: VISA, MasterCard, American Express and Discover!

Or you can prepay online and use the convenience of PayPal (same cards accepted)!
USING PAYPAL TO PREPAY!
If paying by PayPal, payment must be made in advance of receipt of services.

Choose your Services using the menu to the left and add them to your shopping cart.

Each page also has a Tips item that you can use to leave a tip on your credit card as well if you'd like.

Once your cart is full of the desired services, checkout when done!

The shopping cart will appear in another window or tab of your browser, look for the item that is labelled PayPal if it doesn't come up automatically when you click on Cart in our menu.


---
For Tutoring and Exam Preparation Try
---